A leader in Digital Forensics and eDiscovery Services
We offer tailored solutions to support your unique Digital Forensics, eDiscovery, Cyber Defense, and Enterprise Data challenges. We guide your organization to establish reliable and defensible policies, procedures, and business processes that connect the dots across the universe of electronically stored data.
Our mission is to provide professional guidance and leadership to your organization to develop and implement a business process and quality management system that meets or exceeds internationally-recognized standards and best practices in digital forensics, eDiscovery, and Cyber Defense services.
Our vision for your organization is that the rigor established through the implementation of an effective business management and quality management system will result in continuous improvement, improved forensic and cyber intelligence services.
Larry D. Depew, Founder
Larry D. Depew, PMP, is the founder Digital Forensics.US LLC. Mr. Depew is a graduate of the University of Maryland (BS Criminology). Subsequently, he attended George Washington University and ESI International to earn a graduate certification in Project Management and undertook management training at Northwestern University, Kellogg School of Management.
Mr. Depew served with the Federal Bureau of Investigation (FBI) for 31 years in several technical fields to include fingerprint identification, technical writing, and computer forensics. He was a successful Special Agent for the FBI specializing in investigation of high profile white collar crime, corruption, and organized crime. He achieved FBI forensic certifications in computers, cellular telephones, Personal Data Assistants (PDAs), and Linux. He earned additional private-sector certifications such as EnCase, FTK, and Wetstone Steganography. Thereafter, Mr. Depew expanded his technical education to general crime laboratory forensic accreditation services and quality management systems development for forensic laboratories. He is also a certified project management professional through the Project Management Institute.
In 2001, Mr. Depew began his management career with the FBI to include development of information technology projects to support data analysis, business process engineering analysis, and change management. In 2003, under his direction, the FBI deployed the Investigative Data Warehouse using the Chiliad Discovery Alert enterprise search and intelligence solution, which is considered today to be the best IT intelligence tool that supports the FBI's broad mission. In 2004, he was appointed Laboratory Director at the New Jersey Regional Computer Forensic Laboratory by the Director of the FBI. In this position, he oversaw the physical plant construction and development of the quality management system. In 2006, under his leadership, the lab was accredited by the American Society of Crime Laboratory Directors-Laboratory Accreditation Board (ASCLD-LAB).
Mr. Depew chaired the committee that drafted the FBI's first Standard Operating Procedures and Quality Assurance Manuals for digital forensics and later participated in re-drafting these documents to meet the international standards. Larry is a certified assessor for ASCLD-LAB, A2LA, and the Dubai Accreditation Center, with extensive experience in assessing digital and general forensic laboratories under ISO/IEC 17025 and 17020. He served as a Senior Forensic Advisor to the US Department of Justice, US Department of State, and United Nations Office on Drugs and Crime by developing quality management systems for general forensic laboratories abroad.
Larry is a contributing author to two books on digital forensics, cybercrime, eDiscovery, and quality management systems for forensic laboratories – Techno Security's Guide to E-Discovery and Digital Forensics and The Best Damn Cybercrime and Digital Forensics Book Period. He has served as an adjunct professor at The College of New Jersey and New Jersey Institute of Technology. He developed the Computer Forensic Certificate Program at Bucks County Community College where he also served as an adjunct professor. He is a Fellow in the American Academy of Forensic Sciences, a member of the Scientific Working Group for Digital Evidence, and a staff instructor for the International Association of Computer Investigative Specialists (IACIS).
Profile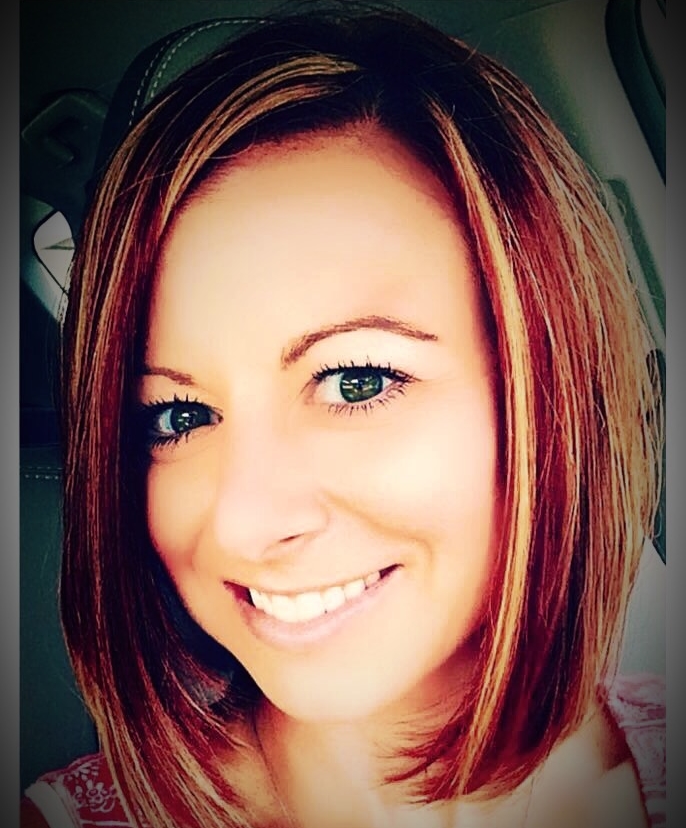 Julia Crenshaw
Senior Quality Editor
Julia Crenshaw, Senior Quality Editor
Julia Crenshaw has provided editorial services for the Digital Forensics.US team since 2013. Ms. Crenshaw has 17 years of experience in the legal industry, earning a B.S. in Legal Studies in 2005. She gained her initial paralegal certification from the National Association of Legal Assistants (NALA) in 2006 and her advanced certification in the field of discovery in 2012. Julia has spent the past 6 years specializing in the field of eDiscovery at a Fortune Global 500 company where she has managed teams and currently implements and administers both legal and technical processes and procedures across the board for the organization. She is a certified eDiscovery specialist (CEDS) by the Association of Certified E-Discovery Specialists (ACEDS) and has attained GIAC Law of Data Security & Investigations (GLEG) certification by the SANS Institute.
Since 2008, Julia has been a freelance paralegal, writer, and editor for various law firms and publishing companies, participating in many projects centered on the forensic, legal, medical, and technical fields.

Profile
Loren Mercer
Loren Mercer joined the Digital Forensics.US team in 2011 following his retirement from the FBI's prestigious Regional Computer Forensic Laboratory (RCFL) program. He served as the FBI's Quality Manager for the San Diego and Intermountain West RCFLs and as Acting Laboratory Director for the San Diego RCFL. Loren has a BS in Biology and MS in Forensic Science. He has more than 20 years of successful computer networking, forensic laboratory leadership, teaching and quality management experience. He is certified in computer forensics by the FBI and the International Association of Computer Investigative Specialists (IACIS). Loren is a FBI certified law enforcement instructor. He is a certified and experienced assessor for ASCLD/LAB and has taught classes on conducting internal audits of ISO 17025. Loren is exceptionally experienced in developing ASCLD/LAB International compliant quality management systems for public and private forensic laboratories and laboratory systems.
Loren has authored several computer and digital forensic articles. He has taught digital forensics subjects to college and law school students, international visitors, and US law enforcement personnel. He is a member of the American Society for Crime Laboratory Directors, American Society for Quality, and a former member of the High Technology Crime Investigation Association.
Loren is exceptionally well-qualified to support eDiscovery and Computer Forensic technical and quality management system development.
Profile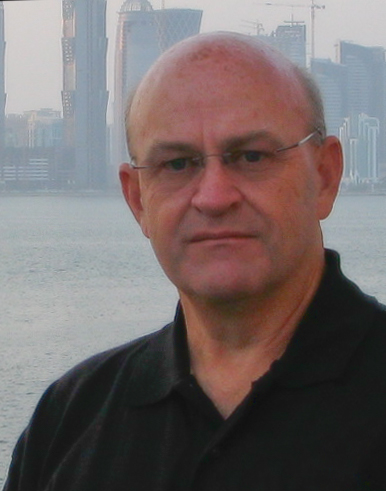 Steve Bunting
Senior Technical Consultant
Steve Bunting
Steve Bunting joined the Digital Forensics.US team in 2010. Steve started his forensic career in 2000 at the University of Delaware Police, where he developed their computer forensic lab and cybercrime investigations capabilities. The lab quickly developed and served not only the University Police, but several other law enforcement agencies. He was initially certified as a Certified Computer Forensic Technician (HTCN) and has also attained other industry standard certifications, such as EnCE and ACE.
In 2009, Steve retired from 35 years law enforcement and joined Forward Discovery, LLC as Senior Forensic Consultant where he conducted digital forensic analysis and e-discovery work in a wide variety of cases around the world. In 2012, Forward Discovery was acquired by Alvarez & Marsal in NYC where Steve continued until 2013. Thereafter, he formed Bunting Digital Forensics, LLC, and serves as the CEO. He also directs the services division for SUMURI, LLC in Delaware.
Steve was a part-time instructor for Guidance Software, the developers of EnCase, which is the leading forensic software in the world. He taught EnCase courses at all levels, from beginner to expert. He was the recipient of the Guidance Software Certified Examiner Award of Excellence in 2002.
Steve received his Associates in Arts Degree from the University of Delaware in 1973 and his Bachelor of Science Degree from Wilmington University in 1986. Steve has written five textbooks in the computer forensics industry, including all three editions of the book, EnCase Computer Forensics — The Official EnCE: EnCase Certified Examiner Study Guide, which has served as the de facto standard for many of the industry's best practices.
Steve is currently a contract instructor for Microsystem, A.B in Sweden, developers of the XRY suite of mobile forensics software and for Magnet Forensics, developers of AXIOM and Internet Evidence Finder. He is also a senior instructor for the U.S. Department of State's Anti-Terrorism Assistance Program. He has developed and delivered courses in developing nations and hotspots around the world on their behalf. He has delivered consulting services and taught courses in 22 countries outside the U.S.
Steve is a member of the High Tech Crime Investigators Association (HTCIA) and the Delaware Chapter of Infragard.
Profile
Dale Linden
Dale Linden joined the Digital Forensics.US team in 2014 following his retirement from the FBI's Digital Evidence Laboratory (DEL) in Quantico, Virginia. He served as the FBI's Unit Chief of the Forensic Support Unit (FSU) and managed forensic programs under the ASCLD/LAB and ISO/IEC 17025:2005 international standard. He effectively managed training for DEL headquarters and field examiners responsible for conducting digital forensic examinations in support of criminal and terrorism investigations. Dale managed the proficiency testing program for the FBI's digital forensics examiners including various Regional Computer Forensic Laboratory's (RCFL's) throughout the United States. Dale also managed and administered the Field Audio Video Program (FAVP), digital forensic tool test and validation, research and development of new exploit and forensic technologies, and served as Program Manager in the Audio, Video and Image Analysis Unit (FAVIAU). He was instrumental in the deployment of a case management system that incorporated a new Business Process Management System (BPMS) for examination work flows and evidence tracking. He supported gathering examination metrics for the benefit of management analysis of changes in type and volume of forensic examinations.
Dale represented the DEL by participating in the Digital Forensic Working Group (DFWG) and Forensic Science Education Programs Accreditation Commission (FEPAC) which developed and implemented academic degree programs in digital evidence disciplines for colleges and universities.
Prior to entering management, Dale had over 20 years' experience as a Forensic Examiner in audio, video, and imaging forensic disciplines in which he conducted more than 2,000 examinations. He has testified in federal, state, local, and international courts. He has taught and provided presentations on digital evidence subjects to organizations and agencies including the American and International Academy of Forensic Sciences, Department of Justice, FBI National Academy, Drug Enforcement Agency, International Conference on Digital Evidence, National Association of Technical Advisors Association, FBI Computer Analysis and RCFL's, and International Society for Optical Engineers (SPIE).
Dale is a member of the Virginia Homicide Investigators Association and National Technical Investigators Association. He also participated in the FBI Digital Evidence Quality Assurance Committee (QAC). He is a certified and experienced assessor for the American Society of Crime Laboratory Directors/Laboratory Accreditation Board (ASCLD/LAB) and has conducted numerous world-wide assessments.

Profile
Teresa Busby
Teresa Busby joined the Digital Forensics.US team in 2012. Teresa began her forensic career in 1993 as an Automated Fingerprint Identification System (AFIS) operator with the City of Phoenix, Arizona. While she was with the City of Phoenix, she was trained to do crime scene work, latent print processing, and latent print comparative analysis. In 2001, she began working for the City of Chandler, Arizona, where she is currently the latent print processing and latent print comparative analysis technical lead. In 2006-2007, Teresa was part of a multi-agency team that tested and implemented the AFIS for the State of Arizona.
Teresa was certified in 2001 as a latent print examiner by the International Association for Identification. In 2010, she was certified as a technical assessor for the American Society of Crime Laboratory Directors Laboratory Accreditation Board (ASCLD/LAB) International in the categories of Latent Print Comparison, Latent Print Processing, and General Crime Scene. She is an Arizona AFIS trainer for both 10print and latent print operations and teaches a fingerprint class at the Chandler-Gilbert Community College. Teresa is the Laboratory Information Management System Administrator and the AZAFIS Site Manager for the City of Chandler's Police Department laboratory.
Teresa has received technical training from the FBI, the International Association for Identification, and many state and local law enforcement organizations. She has testified as an expert witness in federal, state, and municipal courts.
Teresa is a member of the International Association for Identification and the Arizona Homicide Investigators Association. She is a veteran of the United States Air Force.
Profile
Anja Einseln
Anja Einseln, currently President of SEAGLASS TRAINING, was previously the Training Manager for the American Society of Crime Laboratory Directors, Laboratory Accreditation Board (ASCLD/LAB) and then Senior Instructional Designer for the merged ASCLD/LAB – ANAB from October 2006 to July 2017. Prior to this she worked at the Federal Bureau of Investigation, Laboratory Division in both Quantico, Virginia and Washington DC from June 1996 to October 2006 in the capacities of Acting Unit Chief, Training Officer, Proficiency Testing Program Manager and Quality Assurance Specialist.  Her additional experience in private industry, running a destructive testing laboratory, and her degrees in chemistry and engineering management as well as graduate coursework in adult education provide her with a strong background to help others better understand quality and how it can help an organization evolve and improve.  She lives with her husband in the Washington DC area along with two tremendously spoiled rescue dogs.  She enjoys traveling around the United States and Internationally, providing training and presentations for the diligent people who serve in the forensic science community.
Profile